What Wednesday is where I talk about what I'm reading, watching, listening to, and experiencing. I write these posts late at night while simultaneously watching Bravo, taking Snapchats of my snoring husband, and making to do lists of everything I was supposed to do and didn't do that day and likely won't do the next day either. Or the day after that.
What I'm Reading>> With election day 98 days away, Refinery29 will be releasing a challenge a day to keep you informed, involved, and excited. Yesterday, the challenge was to register to vote. Today, the respective VP candidates are highlighted, because we unfortunately cannot elect Selina Meyer. And while you're at it, watch this montage of the best Veep insults.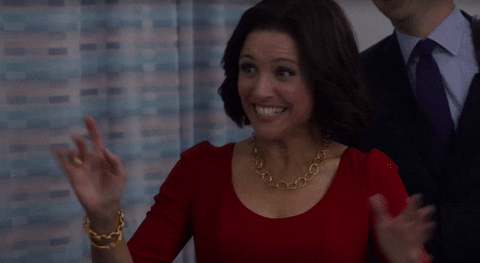 Tim Kaine really wants you to have a good time at this party but would ask that you just remember to use a coaster!!!!!!
Tim Kaine was always finding quarters behind your ear when you were a little kid.
Tim Kaine absolutely SCOURED Consumer Reports to get the BEST car seat for his kid
What I'm Watching>> Vice Principals is just in it's third episode on HBO, but it is HILARIOUS...and this is shocking coming from someone who loathes all scripted television, including but not limited to Friends, Gilmore Girls, Modern Family and all other shows I'm supposed to love, but despise. The plot line goes something like this: two V.P.'s in an epic power struggle for the coveted school principal top spot. It was also filmed in Charleston, so that's neat. It takes a lot for me to laugh out loud at television show, and this one does the trick.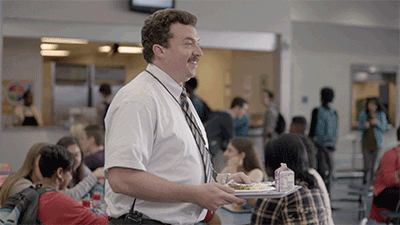 What I'm Listening To>> Willie Geist is always on my guest list when playing the "If you could invite anyone to your dinner party" icebreaker game. I imagine we would drink bourbon neat and bond over our shared admiration for Tamron Hall...I digress...he recently shared his summer playlist. A couple of my favorites...
What has my Soul Singing>>
Two of my closest friends recently got engaged - there is nothing better than seeing your best friends glow with pure joy. Knowing there are weddings to look forward to helps cure my post-wedding nostalgia that seems to be at an all time high lately.
The Olympics opening ceremony starts this Friday!
Take me back to 2008 when it was socially acceptable & encouraged to listen to "Party in the USA", have pitcher races while wearing an American flag as a cape, all which was considered patriotism.
Also, the #NSale is
almost
over which means bloggers will stop shamelessly plugging the same flannel shirt and riding boots.